Gideon's Army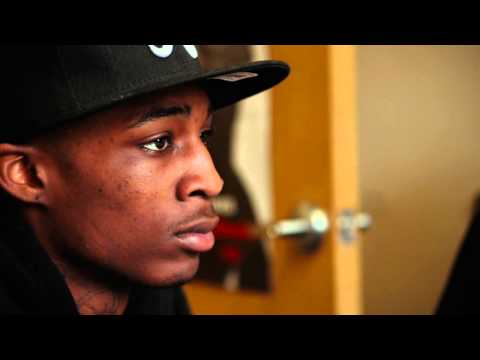 ABOUT THE FILM
Gideon's Army follows the personal stories of Travis Williams, Brandy Alexander and June Hardwick, three young public defenders who are part of a small group of idealistic lawyers in the Deep South challenging the assumptions that drive a criminal justice system strained to the breaking point. Backed by mentor Jonathan "Rap" Rapping, a charismatic leader who heads the Southern Public Defender Training Center (now known as Gideon's Promise) they struggle against long hours, low pay and staggering caseloads so common that even the most committed often give up in their first year. Nearly 50 years since the landmark Supreme Court ruling Gideon v. Wainwright that established the right to counsel, can these courageous lawyers revolutionize the way America thinks about indigent defense and make "justice for all" a reality?
An official selection in the prestigious U.S. Documentary Competition at the 2013 Sundance Film Festival, Gideon's Army was awarded the editing prize at the festival. The film will premiere on HBO summer 2013.
The film has been screened to critical acclaim at festivals throughout the country, winning awards including: Official Selection of AFI Docs; the Audience Award (Non-fiction) and Knight Grand Jury Prize at the Miami International Film Festival; Official Selection of Independent Film Week; Creative Promise Award by the Tribeca Film Institute; Official Selection of Good Pitch and Official Selection of the HotDocs Forum. These screenings have sparked conversation about the state of America's public defense system and generated calls for reform.
Tune in to see the film on HBO. Check the schedule for additional times.
To learn more, visit the film's website.
Hosting an event? The Gideon's Army at Work Toolkit can help.
---
Screening Gideon's Army
Gideon's Army is being screened around the country. For a list of screenings, visit the events calendar. To host a screening of Gideon's Army in your community please click here.
---
ABOUT THE FILMMakers

Dawn Porter, Director/Producer
Dawn Porter is the founder of Trilogy Films. She is Director/Producer of Gideon's Army. She is an alumni of the Tribeca All Access program, where she won the 2011 juried Creative Promise Award for Gideon's Army. Realscreen named Dawn one of their 2012 Doc Hot Shots 15 emerging directors to watch. Other Trilogy projects include Spies of Mississippi for ARTE
Germany and PBS, and a documentary about celebrity Chef Alexandra Guarnaschelli for the Cooking Channel. Dawn also works in narrative features as Executive Producer on Serious Moonlight, written by Adrienne Shelley and starring Meg Ryan and Timothy Hutton. She is also an Executive Producer on The Green, an independent feature premiering on Showtime Networks and starring Cheyenne Jackson and Emmy®-winning actress Julia Ormond. Before becoming a filmmaker she was the Director of News Standards and Practices at ABC News, and Vice President of Standards and Practices at A&E Networks. Dawn is a graduate of Swarthmore College and the Georgetown University Law Center. She was a practicing attorney at Baker & Hostetler and ABC Television Networks before beginning her television career.